Walk-in Showers in La Crescenta Montrose CA
Making Dream Bathrooms a Reality
Sale Ends Soon! 01-01-2024
holiday special
Schedule a FREE consultation
+ Zero Payments/Interest until 2025
La Crescenta Montrose CA Walk-in Showers
Walk-in showers are specially designed for safe usage by people who are getting older and may have mobility issues. Unlike traditional showers which have hazardous barriers, walk-in showers are completely accessible by someone in a wheelchair or walker. In addition, this kind of fixture is also in-demand by families with young children and pets since they're comfortable and convenient. If you're thinking about walk-in shower installation in La Crescenta Montrose CA, Payless Bath Makeover is your best option. 
We've been dedicated to providing high-grade products, attentive service, and visionary designs since we first opened our doors in 2015. You can trust our experts to finish a walk-in shower renovation that balances your practical needs and aesthetics. We encourage you to take a peek at our online gallery page to view a sampling of our past work. Also, feel free to get a no-cost consultation where you can discuss your project goals. Contact us at 888-389-9955 to get yours!
Reasons for Installing a Walk-in Shower in La Crescenta Montrose CA
Walk-in showers are distinct from traditional showers because they don't have steep ledges and doors. These adjustments make them more comfortable and safer; plus, they offer the space a more spacious look. Prefabricated models are built with a shallow channel to catch water, but custom models can be adjusted to have a slight ramp instead of a channel. The second option is perfect for people with reduced mobility or joint issues. 
Can You Customize a Walk-in Shower?
Here at Payless Bath Makeover, we carry out each La Crescenta Montrose CA walk-in shower remodel with a personalized approach. 
Our objective is to make sure your new shower is perfectly tailored to your physical needs while pairing with your home's style. That's why we offer an extensive spectrum of options and designs for personalizing a brand-new walk-in shower. 
Here are a few of the many aspects you can choose for your walk-in shower installation in La Crescenta Montrose CA:
Choose your design, color, and material: 
You can choose from a wide array of materials and colors for your new walk-in shower. From classic subway tile to lustrous acrylic and rustic stone, your imagination is the only limit.
Include walls or doors: 
Your walk-in shower doesn't have to have an open-format design. Lots of homeowners go for features including glass or tile partitions, fabric curtains, and glass doors. These features can provide a little more privacy to the space and keep water droplets in the showering area.
Opt for additional features
Add-on features can increase your comfort as well as the safety and stability of people with physical disabilities. For instance, grab bars can make it simpler to get in and out of the shower by offering the bather something to grab onto. We can also install built-in benches so bathers can stay comfortably seated throughout the shower. 
La Crescenta Montrose CA Walk-in Shower Installation
Whenever you'd like to install a walk-in shower in La Crescenta Montrose CA, Payless Bath Makeover will be prepared to begin. Our design team will help you pick out the right features and materials for your upgraded bathroom. We're also committed to working within your budget and timeline to provide a seamless shower renovation experience. When you're ready to schedule your free consultation and price quote, just contact us via the online form or give our office a call at 888-389-9955. We're thrilled that you're considering us for walk-in shower remodeling in SOCAL!
Other Bathroom Remodeling Services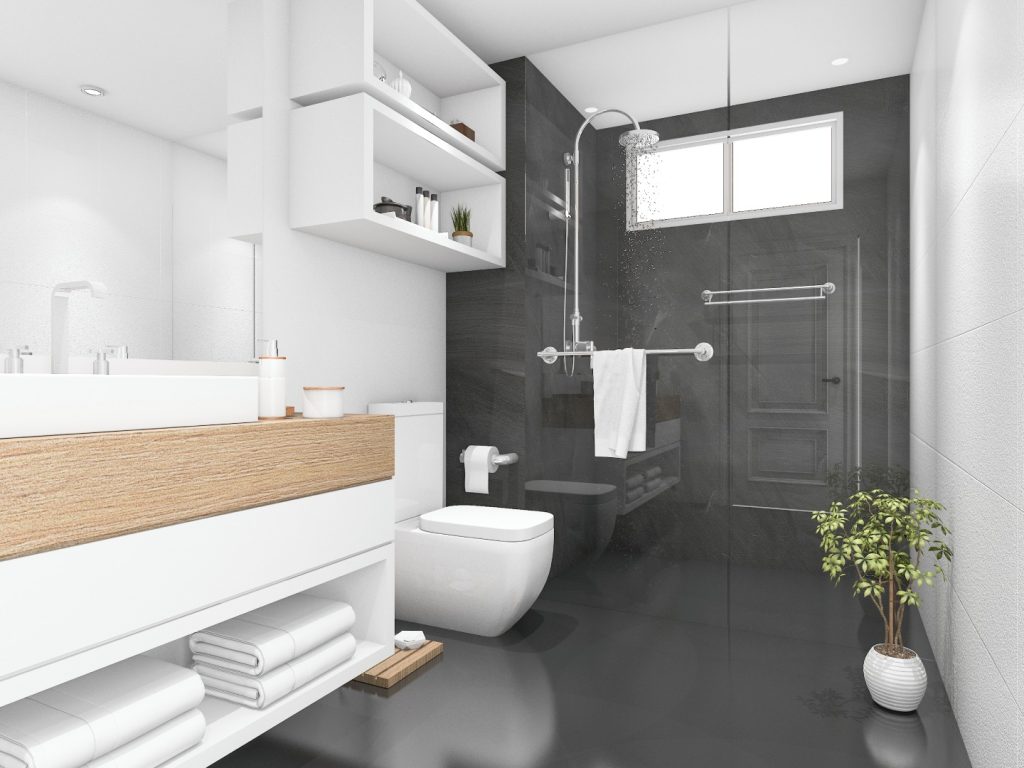 #1 BATHROOM REMODELER IN THE US
Bath Remodeling | Bathtubs | Showers | Walk-in Tubs | Payless Bath Makeover
★★★★★ Real Reviews From Happy Customers
Find out why we're
5-STAR Rated

Shower Installation

Shower installation was to my satisfaction. The best support for the hard work that was done came from Lynette, project coordinator, Fernando, installer, who was fantastic, and Arin, Brand, Ambassador who checked up on me to see how everything went.

Carol S.



Shower Remodel

Payless kitchens and baths did an immaculate job in remodeling the bathroom shower! My husband has bad knees and requires an upgrade from the shower/bath combo. We picked out what we wanted done and the fixtures and materials, colors we wanted to make it very assessable for him. Everyone was professional, on time, polite, and friendly. Within three days the work was completed!! I and my husband are extremely happy with the results! We recommend them 100%!! You won't be sorry!!!

Ethel M.



New Shower

I am so impressed by how fast payless bath remodeled my bathroom and installed my new shower. I love how professional their crew was and how efficient they were. 10/10 would highly recommend to all of my friends and family.

Bahrig B.



Bathroom Remodel

Payless did an amazing job on my bathroom remodel that exceeded my expectations. Everyone I came in contact with from the sales consultants, my project manager Yeran, to the installers and contractors were friendly, hardworking and responsive. The job was completed on time with no surprises or hidden costs. I will definitely be using them in the future for my next bathroom renovation.

Lilly C.



Shower Remodel

We're so happy that we chose to go with Payless Bath for our shower project. Starting from the salesperson David that came to our house and gave us a quote. He never pressured us instead he helped us with our options. The scheduler coordinator Lynette was so nice and patient over the phone with us when we tried to get our job done in a certain time. And to the amazing installers Roger & Sandra. Very professional. They're experts..After the demolition, they took time to explain and show us what was going to happen next, etc..even on the hottest 3 days this week they continued to work tirelessly and completed our shower in the way that we wanted. They even left everything cleaned ...

Pani L.


Our 3 Step Process Makes Bathroom Remodeling Easy!
Schedule Your Complimentary Consultation
Get started by giving us a call or submitting a form for a consultation on us!
Get a Top-Notch Design Consultation
We'll use a diagnostic tool called the design analysis to understand exactly what you want and need in your new space. We'll openly discuss all issues and share solutions that will fit within your budget.
Enjoy this experience from the comfort of your own home! We're here to help and share our experience and knowledge in remodeling small showers. This will be a no pressure conversation about your goals.
Sale Ends Soon! 01-01-2024
holiday special
Schedule a FREE consultation
+ Zero Payments/Interest until 2025